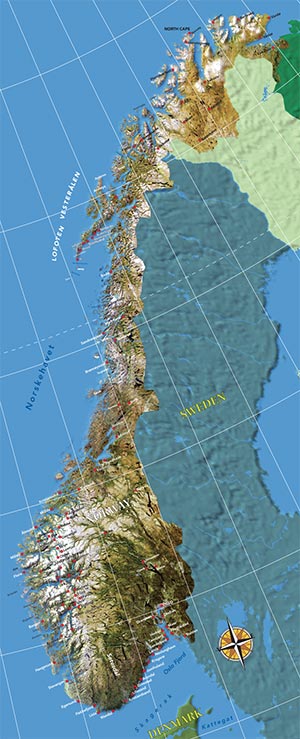 NORWAY MAP
NORWAY MAP is the perfect choice in media for companies and advertisers nationally. For attractions only 50 sites will be prioritised in the map.
The guide was first published in 2007 and immediately garnered great reception. Crew tell us that cruise guests use these guides during their trips ashore and can find out at any time where they are located within a town. Feedback has also indicated that tourists appreciate the maps so much so that they hang them up in their cabins. Furthermore, these maps are hung at home as souvenirs once the passengers have returned from their cruise.
With NORWAY MAP you can influence your target customer, up to 500,000 cruise passengers, to make several purchases in different ports.
NORWAY MAP makes it possible to give your target customer an attractive planning tool well in advance of their calls.
Your company is able to accentuate its offers, be it shopping, services, or attractions among other things.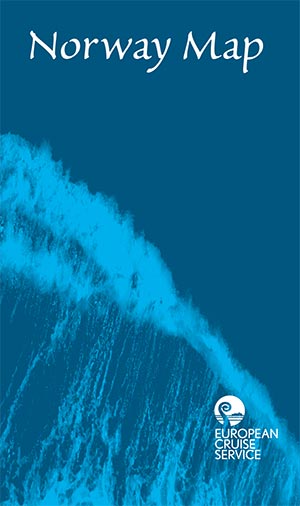 CIRCULATION: 100.000 guides per year.
NORWAY MAP is delivered cruise ships when they reach their first Norwegian port of call.
Prices to be determined after discussion. This will be determined by placement, size, and workload to name a few factors.
Please note limited placement for attractions and land-marks. We have imposed a maximum of 17 partners spread over the whole of Norway.